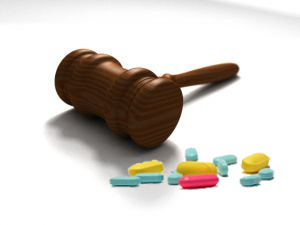 The District Atttorney's Office is expanding the Catoosa County Pre-Trial Drug Diversion Program.  It will now be known as the Lookout Mountain Judicial Circuit Pre-Trial Drug Diversion Program. The program has proven to be successful according to Dr. Denny Whitesel, the director of the Center for HOPE which operates the program. The program has had several graduates to date and only two have failed to complete the program requirements.  The Center for HOPE now has or soon will have offices in each county of the circuit where they can meet with program participants.
If you are a defense attorney and you have a client who is an offender who has committed a property or drug crime that did not result in injury to a victim and the client has no significant criminal history and whose underlying problem is drug and/or alcohol addiction, please contact the Assistant District Attorney who is handling the case to initially review the case and determine if it is appropriate to refer the defendant to the Center for HOPE for an evaluation and determination of eligibility.
A few things you need to know:  The program is faith based.  There are three tiers of treatment, depending upon the evaluation.  It does cost money but the cost is on a sliding scale.  If there is a victim, the victim must consent and, if there is restitution due to the victim, that must be paid.  There is also a one-time administrative fee which must be paid to the Clerk of the Superior Court of the county.  In certain cases, there may be community service.
If you think your client may be eligible, please let the District Attorney's Office know as soon as possible.  If you wait until close to calendar call, you might not get the evaluation done in time.
Herbert E. (Buzz) Franklin
District Attorney
Lookout Mountain Judicial Circuit